Gambling on Millenials
---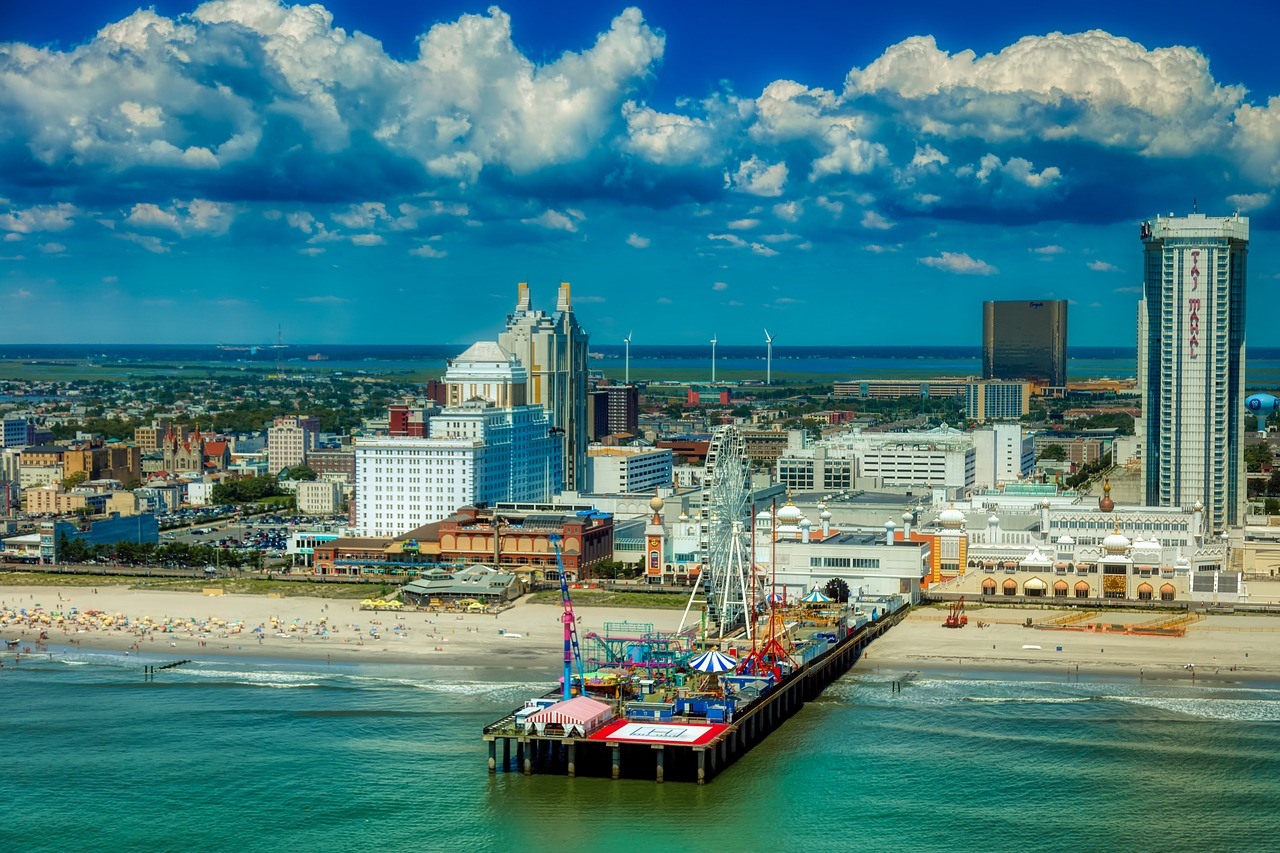 Gambling on millennials: As A.C. turns away from gaming, play to the millennial culture may be key to diversified growth
By Tom Bergeron,
Boraie Development has been in the real estate game for decades. The family-owned company is well known for making long-term plays in less-than-perfect urban areas, such as New Brunswick and Newark.
So when Wasseem Boraie, the second-generation leader who serves as the company vice president, went before his final meeting with the Casino Reinvestment Development Authority in Atlantic City a few years back, he was a bit surprised by their question:
"Are you insane?" they asked. "We just had four casinos close in a month."
"I said, 'Yeah, but you've got seven left,'" Boraie replied.
He can laugh about the moment now, because he was able to close the deal.
And he is a big supporter of the gaming industry — "Tell me a municipality that wouldn't want a $2.5 billion industry?" — but, he wasn't necessarily betting on an Atlantic City comeback because it was a gaming town.
He was betting that Atlantic City would also become a go-to destination for millennials.
Boriae, speaking earlier this month at a Future of Atlantic City conference sponsored by the Southern New Jersey Chamber of Commerce, said the time is right to put a new face on the old gaming town.
"Our family is humbled to have been selected as one of the first private developers to actually build in Atlantic City," he said. "It's something we take very seriously.
"That's why we're putting together something that I think is really going to make millennials want to live here."
His $81 million project, the Beach at South Inlet, will have 250 luxury units, all of which will have state-of-the art updates and amenities. The project, he said, is the first of its kind in the city in decades. Which is another reason he had confidence when others didn't.
"When we looked at the 50,000 people that still work in the greater Atlantic City area, 85 percent live in Atlantic County but only 5 percent live in Atlantic City. That's what we're going to draw from.
"I think the reason for a lot of these young people (not living in Atlantic City) is that there is no new product."
Boraie intends to give Atlantic City new product. Others, too, aim to give it something other than gaming.
•••
Michael Renna, the CEO and president of South Jersey Industries, remembers when his predecessor, Edward Graham, first posed the idea of moving a big part of the company from Folsom to Atlantic City.
He remembers there not being much of a discussion.
The company, then called South Jersey Gas, had started decades before in Atlantic City. Renna said management felt the move was right, despite the less-than-stellar situation Atlantic City faced.
"It was the right thing to do," Renna said at the conference. "It was coming home. Sometimes, when your hometown is in trouble, you run into the fire, not away from it. We couldn't be happier in our decision to relocate. We think it's going to be game-changing for our company."
The company's new building will be a seven-story tower over a parking garage. It will serve as one of the anchors of the soon-to-be formally introduced Gateway Project by the Atlantic City Development Corp., or ACDevco. The project will feature a campus for Stockton University, including dorms that face the ocean.
In other words, it will be everything millennials want.
And make no doubt about it, South Jersey Industries wants millennials, too.
"It's a chance for us to accommodate a growing workforce; it's also an opportunity for us to accommodate a changing workforce," Renna said. "We're not getting any younger. Our employee base is a utility company at its core. It's everything that you would think it is. It's a big old 1974 Oldsmobile as its culture.
"But that's changing rapidly. We are getting much younger as an organization, with an infusion of young, bright, energetic talent in our organization. Millennials want a different type of work environment and this is giving us an opportunity to do that. It's going to be game-changing for us because we can build the kind of building and equip it with the type of amenities that will allow us to attract the type of talent that is going to make this company a success long after all of us are gone and retired."
Outside, Renna is confident there will be plenty of restaurants and coffeeshops to entice the next generation of workers. But he's still planning on making the inside modern, too.
"Things that people are looking for today in a workplace, we'll be able to put in this building, whether it's a fitness studio or expanded dining options," he said. "The new workforce is communal. You don't really have a desk. You come in and pick a spot where you want to work for the day.
"It's a really exciting opportunity. I think it's going to be great for our existing employees, but I think it's going to greatly improve our ability to go out and attract and retain the kind of talent that we need — those who are in college or graduating from college and are looking for their second job post-college."
Those are just the type of millennials the city is looking for, too.
•••
Let's not get ahead of ourselves.
Atlantic City will always be a gaming town. That was evident at the news conference to announce the opening of Hard Rock Hotel & Casino Atlantic City.
The event, which took place two days before the Future of Atlantic City panel, was on the tip of everyone's tongue.
"I was fortunate enough to be there," Renna said. "It really was an unbelievable experience. There's some real energy in Atlantic City right now.
"I have never been more certain of our decision to move to Atlantic City as I am today. I really think that the city's new birth is not coming, it's happening."
It's happening, Boraie feels, because the city had to go through a necessary turnover.
"In Atlantic City, due to casinos being the only game in town for 40 years, land prices were exorbitant," he said. "The unfortunate shrinking of the Atlantic City gaming market actually, in a strange way, created this opportunity for more of the other corporate partners to come into Atlantic City."
It took, Boraie said, a number of things going in the right direction.
"Our bet was basically that the government was going to have to balance itself out," he said. "We were betting that the gaming monopoly would stand, which we thought was very important to the brand because psychology has a lot to do with where people live. People have to believe in this city for it to have energy. Things that happen like the Hard Rock starts creating what John Maynard Keynes called, 'Animal Spirits.' It gets people excited about what's happening in Atlantic City."
No one is more excited than Don Guardian.
The Atlantic City mayor has come under fire from the state, which wrestled away control of the city's finances.
But Guardian never gave up hope, and is thrilled to see his city suddenly be on a winning streak.
"We're business friendly," he said. "Atlantic City is back. We're like Dracula — they've tried to kill us, but we keep just coming back. We're a resilient city: 2018 is going to be a great year. We're going to be tired of cutting ribbons."
Guardian said the next budget will see a reduction of $56 million without a reduction in services.
"We'll have about 400 fewer employees," he said. "We don't like to do that, but it's necessary."
Guardian said the new Atlantic City will have more to offer, especially to the younger set, rattling off concerts, air shows, Red Bull events and triathlons, among other events.
"I think we have something for everyone, whether you are enjoying a fine film or a scotch," he said. "We have five Iron Chefs in the city with everything from fun dining to fancy dining. It's a place to come have fun, let your hair down. It's a great place for a second home.
"This is going to be a millennial city. That's who we think is going to be moving here. We want this to be cool. We want them to enjoy themselves. We would prefer for them not to have cars, not to pollute the air. We want them to be able to walk and enjoy themselves, find the coffeehouses in the morning and be able to crawl home safely from that cocktail bar from the night before. That's what we're looking to be."