50 Rector Park: Boraie family take pride in creating communities, not just buildings
---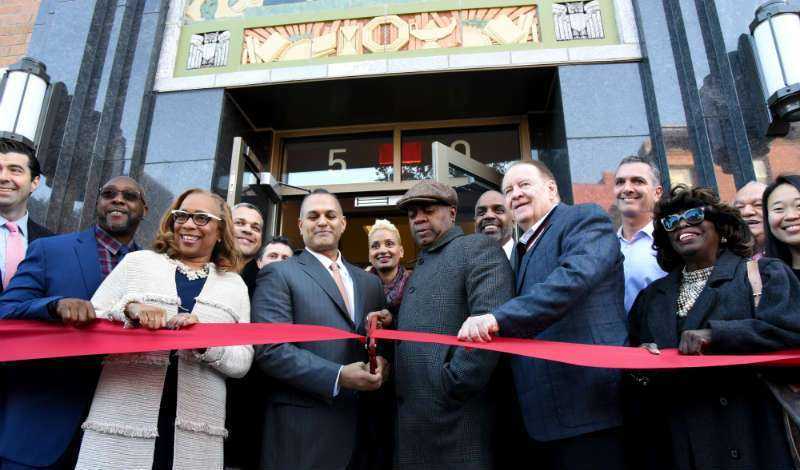 They sat there, patiently and humbly, listening to a who's who of Newark municipal heads, economic development officials and real estate thought leaders discuss the significance of the opening of 50 Rector Park in the state's biggest city.
This wasn't just another building ribbon-cutting. This was more like a rally. An event where everyone attending seemed to feel it was another marker in the new Newark. A day that was a decade in the making. One Omar Boraie and his sons, Wasseem and Sam — the leaders of New Brunswick-based Boraie Development — were glad was finally here.
When it was Wasseem Boraie's turn to speak, he acknowledged the moment more than the mastery of the building — a 22-story residential tower that offers 170 studio, one- and two-bedroom units, all of which have access to first-class amenities, a rooftop lounge and stunning views of both Newark and New York City. A building, he acknowledged, that took more than a decade to get to the finish line.
"I have to start by saying, my family considers it an honor for the city of Newark to give us an opportunity to build in this location and to bring something special to the city of Newark," he said. "I look at this room and this is why, 20 years ago, my dad said to us, 'Figure out a way to become the biggest developer in Newark.'"
Omar Boraie, the man credited with starting the rebirth of New Brunswick, had a similar vision for Newark.
"We came here in 2006, and I said, 'We're going to build here,'" Omar Boraie told ROI-NJ afterward. "Everyone said, 'Omar, you're crazy.' I said, 'No, this is a town I believe in.' Once you believe in and you love the town, you do everything you can."
Wasseem Boraie said he and his brother were up to the challenge.